Menu
Menu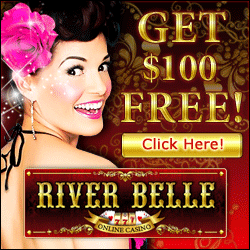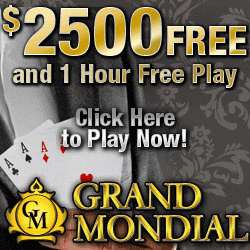 Free Casino Welcome Bonus
While most online casinos offer new players some variation of a signup bonus, in which initial deposits are matched by the casino itself, a few Canadian casinos go the extra mile by offering a Free Welcome Bonus Package. A welcome bonus not only provides players with free money on the first deposit, it also organizes these bonuses according to different deposit levels. This is a bit different from the average signup bonus, which offers a flat rate to all new casino members, regardless of the amount they deposit.
Using Winner Casino as a specific example, there are four different bonus levels in the Welcome Bonus Package, with the highest being offered to high stakes gamblers, and the lowest being offered to those who deposit just $20 upon registering.
The level 1 Winner Casino bonus, also known as the high roller bonus, offers $1,000 of free casino cash to those who make an initial deposit of $2000. Thus, players who are invested in high-stakes gambling can start wagers at $3,000. However, in order to cash out on the profits from these wagers, players must bet 15 times the amount of their total first deposit. In other words, a high stakes gambler would have to wager $45,000 in order to bring home earnings from their Winner Casino bonus. The same applies to mid-stakes level 2 rollers, who are offered $500 in a free match bonus for their initial deposit of $500, though these players must wager 20 times their initial deposit to cash out.
The level 3 and 4 bonuses are the best options for those looking to be a bit more economical. The level 3 bonus actually offers a 200% raise on an initial deposit, paying new members $200 for their own payment of $100. These players must wager 22 times their total initial deposit. For those who only want to put down $20 as an initial deposit, Winner Casino will offer $5 free and allow players to cash out their earnings after wagering $200 total. Regardless of category, all deposits and withdrawals can be easily conducted via secure cashier using direct bank, wire transfer, or e-wallet for Canadian players.